Event Program
Día 1
Wednesday
October 26
- 2016
OPENING SESSION: "KNOWLEDGE FOR SOCIAL EQUITY"
PLENARY: KNOWLEDGE SOCIETY, DIALOGUES AND CHALLENGES FOR SOCIAL EQUITY
The objective of this plenary will discuss the challenges of the emergency, extension and consolidation of the knowledge society for social equity. The knowledge society is characterized by giving importance to scientific knowledge, communication and technologies in the current social order, but also faces the challenge of access and positioning of citizenship to this new context. Therefore, from the perception of experts, we will seek to create a space for dialogue and reflection that allows us to project a more inclusive society and equitable knowledge.
Día 2
Thursday
October 27
- 2016
KEYNOTE LECTURE NOBEL PRIZE "Magical Power of d-block Transition Metals – Past, Present, and Future"
Speaker: Ei-ichi Negishi
Moderator: Pere Cabot
Science policy in Chile and Europe: debates for the political institutional development
The objective of this plenary will be to know trajectories and the future challenges involving the development of the new generation of scientific policies by the institutions, public and private, in contemporary societies. In this case, we will focus on the situation in Chile and Europe to discuss the direction that these policies should take to ensure its success and sustainability over time.
Featured News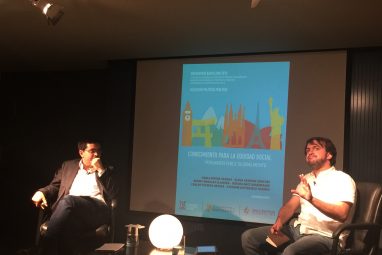 Se presentó en Valparaíso y Barcelona el libro "Conocimiento para la equidad social: pensando Chile globalmente"
Continue reading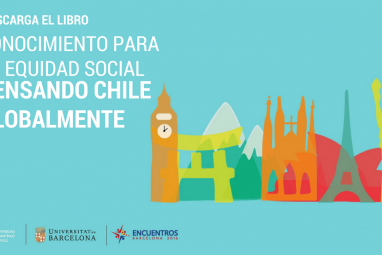 La investigación científica y la academia no están fuera de la sociedad: conocimiento para la equidad social
Continue reading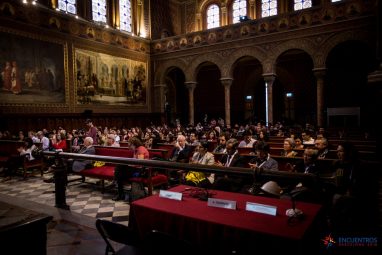 Encuentros Barcelona 2016 reunió a más de 500 personas a discutir sobre equidad social
Continue reading